OAKDALE RETRIEVERS
The Labrador Connection

MEET THE TRAINORS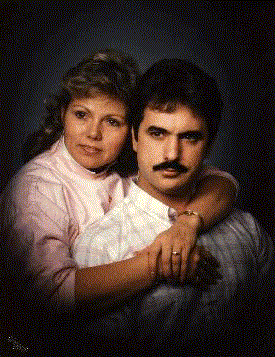 Will loves softball and Vicky loves dogs. When they first married, Vicky owned 2 little Yorkshire Terriers, Tiffany and Goldie. Will, who had never owned a dog before, wanted a big dog. So, after checking with their vet for a recommendation of breeds to consider, they started their search for a black Labrador Retriever. A week later, they purchased their first Lab, Holly. Now, many, many years later, the Trainor household has included many wonderful Labrador Retrievers. Vicky does all the training in obedience and field work, while Will just loves them!

Vicky spends most of her time working with dogs, either training her own or clients' dogs for hunting and field work, raising puppies for other owners, giving obedience lessons, helping clients with canine behavioral problems or as a Veterinary Technician. She has attended many seminars on field training, obedience and dog behavior and care in addition to annual continuing education seminars for Veterinary Technicians. Vicky also judges AKC Hunt Tests for all 3 levels, Junior Hunter, Senior Hunter and Master Hunter and is a member in good standing of the Labrador Retriever Club, Inc., Del Bay Retriever Club and Palmetto Retriever Club. Will can be found on the local baseball and softball fields when not working at Avaya.


©
BACK TO OUR HOMEPAGE
PUPPY PROGRAM
THE TRAINOR "KIDS"
FAMILY ALBUM
FAMILY ALBUM, Page 2
IN REMEMBRANCE
OBEDIENCE TIPS
CRATE TRAINING TIPS
KENNEL TOUR
THE TRAINING GROUP
PROFESSIONAL DOG TRAINERS
FOOTPRINTS - Inspirational Poem

VIEW MY GUESTBOOK
SIGN MY GUESTBOOK

AMERICAN KENNEL CLUB (AKC)
THE LABRADOR RETRIEVER HOME PAGE
- FAQ and more!
WORKING RETRIEVER CENTRAL
- More info on working retrievers? Don't miss this site!!
PURINA PET CARE CENTER
- PRO PLAN MAINTENANCE=shiny coats and energy!
RETRIEVER WORLD
- Loaded with equipment for working retrievers!
GUN DOG EXPRESS
- Check out this site for quality dog & kennel supplies
WEB-COUNTER
- Visit this web site and get a free counter for visitors to your homepage!
You are our
visitor! Please bookmark our homepage for updates on dog training tips!

Will and Vicky Lane Trainor
410-758-2800 fax: 410-758-8452
blklabs@OakdaleRetrievers.com
Copyright & copy; 1996 Vicky Lane Trainor
This Home Page was created on Thursday, August 22, 1996
Most recent revision Monday, January 15, 2001