Family Album con't
Hope you are enjoying the pictures!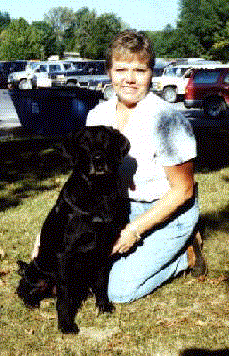 ...Westwind Buckshot Tyler, MH, WCX...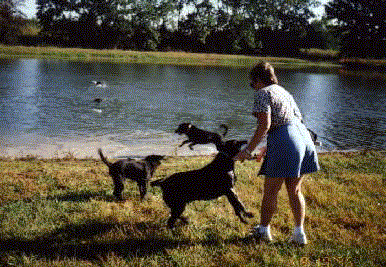 Relaxing while at the 1996 Master National in St. Louis, Missouri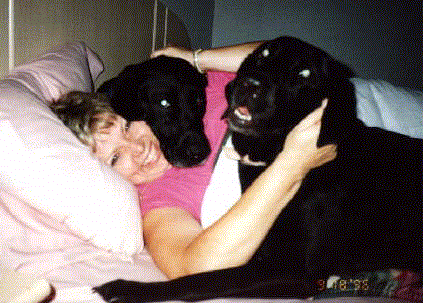 "Could I have a little room in this bed, please?!?"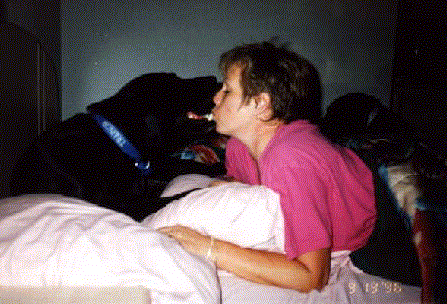 "Sure, Mom, didn't mean to smother you!"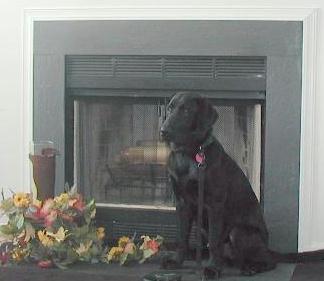 FLASH - Our "nephew"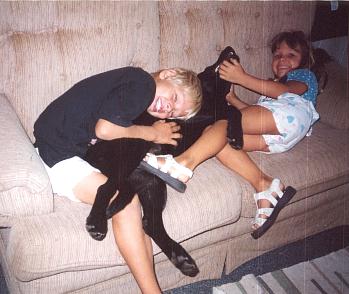 Matthew and Bethany - Our grandchildren

BACK TO OUR HOMEPAGE
ABOUT US
PUPPY PROGRAM
THE TRAINOR KIDS
FAMILY ALBUM
IN REMEMBRANCE
OBEDIENCE TIPS
CRATE TRAINING
KENNEL TOUR
THE TRAINING GROUP
PROFESSIONAL DOG TRAINERS
FOOTPRINTS - Inspirational Poem
VIEW MY GUESTBOOK
SIGN MY GUESTBOOK

©
OAKDALE RETRIEVERS
Will and Vicky Lane Trainor
blklabs@OakdaleRetrievers.com




AMERICAN KENNEL CLUB (AKC)
THE LABRADOR RETRIEVER HOME PAGE
- FAQ and more!
WORKING RETRIEVER CENTRAL
- More info on working retrievers? Don't miss this site!!
PURINA PET CARE CENTER
- PRO PLAN MAINTENANCE=shiny coats and energy!
RETRIEVER WORLD
- Loaded with equipment for working retrievers!
GUN DOG EXPRESS
- Check out this site for quality dog & kennel supplies
You are our
visitor! Please bookmark our homepage for updates on dog training tips !!


Copyright & copy: 1996 Vicky Lane Trainor
This Home Page was created on Friday, August 23, 1996
Most recent revision Monday, January 15, 2001